A HUGE THANK YOU to the students from the Digital Media class at the Gratiot Isabella Technical Education Center for putting this awesome video together for us! There were a few videos submitted to the museum from the class from Brennan Mahokey (MPHS Junior), Jack Ervin (MPHS Junior), and Ella Connors (MPHS Senior). The video selected was from MPHS Junior Brennan Mahokey, and filmed by Jack Ervin and Calvin Keyes. We are super proud of their hard work, and thankful for their contribution!

Eli Buccili built this change collector in 2013 and it has helped the museum raise $3,600 for the 3,2,1…Blast Off! exhibit!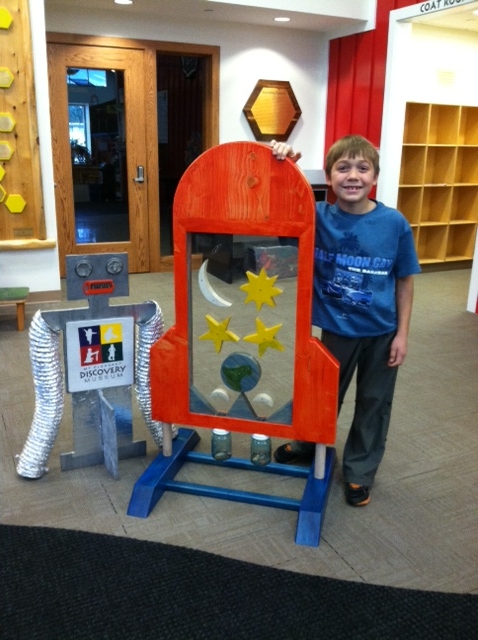 The museum needs to raise $264,700 to complete the exhibit, below you can track our progress with us!
We have currently raised: $172,220!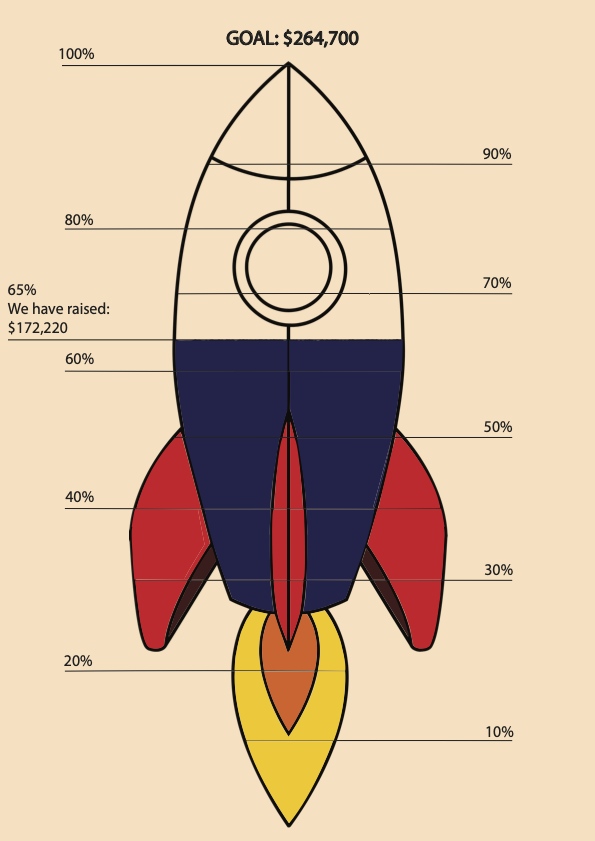 Check back here to follow our exhibit process!
Overview:
3…2…1…Blast Off combines high-energy physical play with important science concepts to create an exhibit experience that gives a workout to the body and mind. The exhibit features two main
components: a climbing structure and a collaborative interactive.
As visitors explore the climber, the theming and decor suggests they are moving through Earth's atmosphere. As they climb higher up the blue sky of Earth transitions to the black of outer space and
they find their way into a space station. While the space station features a fictional design, it is based more in reality than science fiction by drawing upon researchers' ideas of what near-future space
travel might look like. The space station interior includes buttons, levers, and switches that promote imaginative role playing and small-motor skills.
The collaborative interactive (titled Mission Control) allows kids on the ground to send re-supply rockets to the space station by working with other guests to follow the launch procedures.
Completing the pre-launch checklist in order allows visitors to "launch" a rocket. loaded with supply containers. The children in the space station can fit the supply containers into special slots and
request new supplies by sending empty containers back down to Mission Control.