Contact The Discovery Museum
The Mt. Pleasant Discovery Museum's mission is to enhance the community by inspiring creativity, learning, and curiosity. Our exhibits offer a child-centered setting for children to play and therefore learn critical foundational skills for their future success.
Staff Directory
Lizzie Dilg, Executive Director
  |   (989)317-9009
Madison Bazzett, Event & Marketing Director
madison@mpdiscoverymuseum.org   |   (989)317-4903
Lindsay Stark, Operations Director
lindsay@mpdiscoverymuseum.org   |   (989)317-9997
Mya Berger, Education & Field Trip Coordination
  |   (989)317-9010
If you need to contact us, please do so at any of the ways listed above, or by filling out and submitting the form.
Our Hours:
7 days a week 10:00 AM to 6:00 PM!

Our Location: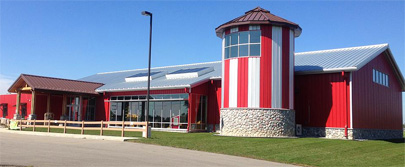 5093 E. Remus Rd. Mount Pleasant, MI  48858 (In front of Morey Courts)
Phone: (989)-317-3221
Subscribe to our Newsletter: