The Mt. Pleasant Discovery Museum is a 501 (c)(3) nonprofit organization that would not exist without the contributions from our generous donors. All money that is raised through donations, grants, door admissions, and special events help support the exhibits and programs we offer here at MPDM.
Donations can also be made by calling (989) 317-3221 or through mail to Mt. Pleasant Discovery Museum, 5093 E. Remus Rd., Mt. Pleasant, MI 48858
Click on our logo below to Donate to the Kids Museum:

Annual Fund
Giving through our Annual Fund will help us support many aspects of the Mt. Pleasant Discovery Museum including day-to-day operations, events, program development, exhibits, repairs and maintenance and so much more!
Amazon Wishlist
Giving through our Amazon Wishlist will help us keep fresh toys in our exhibits, keep our program supplies stocked, help purchase products for our facilities, and so much more! Click here to check out MPDM's Amazon wishlist now!
Helping Hand Scholarship
The Mt. Pleasant Discovery Museum provides family memberships to those in need through our Helping Hands Scholarships. You pick the amount and we will add it to our Helping Hand Scholarship Fund. Example: a $500 donation could give up to 125 kids the opportunity to explore, learn, create, and grow at the Mt. Pleasant Discovery Museum!
Endowment Fund
Help the Mt. Pleasant Discovery Museum make a lasting impact on youth in Mid-Michigan and beyond. Your contribution to our Endowment Fund will help to provide opportunities for young people to explore, learn, create and grow for many years to come.
Corporate Sponsors
Not only will your company be able to market to hundreds of individuals through your Corporate Sponsorship, you will help us to create a stronger, healthier society.

AmazonSmile is a simple and automatic way for you to support MPDM every time you shop, at no extra cost to you! Instead of shopping at amazon.com, head over to smile.amazon.com and you'll find the exact same prices and goods you are searching for, with an added bonus. Amazon will donate 0.5% of your purchase amount to MPDM.
On your first visit to AmazonSmile, it will prompt you to select a charitable organization to receive donations from your eligible purchases. Please choose the Mt. Pleasant Discovery Museum! From that point on, all you need to do is shop as usual. AmazonSmile will remember your non-profit choice and donate on your behalf.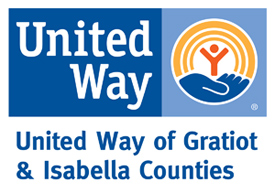 Donor Designation through the United Way. MPDM is an Affiliate Agency of the United Way of Isabella County and also is eligible to receive funds through Donor Designations. In order to make a payroll deduction through the Donor Designations, ask your United Way company coordinator for the forms and select the Mt. Pleasant Discovery Museum from the list of nonprofit organizations.
Wish List
In-Kinds contributions are highly appreciated by our program and floor staff. We are always in need of supplies. Listed below are our current needs.
Baking Soda
Balls (Any kind: beach, tennis, sports, etc.)
Clothes Pins
Corks
Cotton (balls, batting, etc.)
Duct Tape
Glue (Stick, bottled, etc.)
Googly eyes
Masking Tape
Mason Jars
Paint (Tempera)
Paper Plates
Plastic Silverware
Popsicle Sticks
Ribbon (Plastic, no fabric ribbon please)
Scotch Tape
Sea Shells
Straws
Towels (All Sizes)
Vinegar